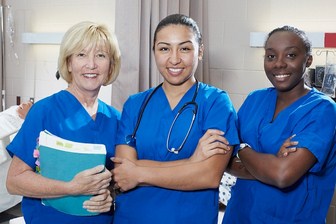 Hours of Operation:
Monday – Friday 8:30 A.M. – 5:00 P.M
Phone: (312) 533-2136
E-mail: Chi_FinancialAid@atsinstitute.edu
Federal Financial Aid School Code: 034685
Financial Aid Programs
Financial aid programs are available to students who qualify at ATS. You must complete the Free Application for Federal Student Aid (FAFSA) www.fafsa.ed.gov for the federal and the state programs. The funds listed are awarded in combination whenever possible to assist you in meeting your cost of education.
G.I. Bill® Educational Funds
The Illinois Department of Veterans' Affairs has approved ATS Institute of Technology. Veterans and their eligible beneficiaries can use G.I. Educational funds to pay their tuition. To learn more please visit www.benefits.va.gov
Eligibility requirements for Financial Aid include:
Be a U.S. citizen, a permanent resident, or in the United States for other than temporary purposes.
Be enrolled in an eligible program of studies
Not be in default on a federal loan or owe an over payment of federal or state financial aid
Be making Satisfactory Academic Progress
Be registered with Selective Service, if you are a male at least 18 years of age (Males, over the age of 25, are no longer eligible to register.)
Be enrolled for at least six (6) credit hours (225 clock hours in diploma programs) per semester that you wish to borrow a Federal Direct Student Loan
Not be currently enrolled in high school.
Net Price Calculators
To help you better understand the total cost of the program please use the net-price calculators below: