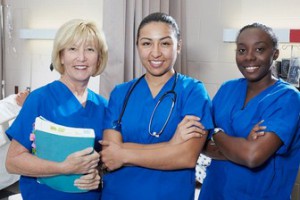 Admissions Procedure:
Review all admissions requirements for your chosen program including requirements listed on the Application for Admission.
Confirm with admission department that your high school diploma is accepted by MDT.
Schedule an Entrance Exam and pay the entrance exam fee.
Submit an application for admission.
Meet with an admissions representative to discuss the results.
Prospective students who achieved a satisfactory score on the entrance exam must:

Submit an application fee of $50.00.  You will be entitled to a refund if you cancel your application in writing in five (5) business days after paying for the application fee.
Submit attestation of high school graduation or its equivalency.  (High school Diploma or GED Alternatives)
Order official college transcripts if you plan to transfer college credits, or submit the same, in person, in an envelope sealed by the school officials.  The Admissions Department will review credits to determine your eligibility for transfer.
Schedule a background check

Once the required documentation is completed and you have been accepted into the program, you will receive an acceptance letter.
After the applicant has received the acceptance letter, the applicant must:
Pay $75 registration fee in order to be registered for classes.   Failure to pay registration fee may result in applicant's place being taken by another applicant.  This fee is not refundable.

Attend the mandatory scheduled orientation session.

Sign an enrollment agreement.

Sign a disclosure form.

Complete documentation for clinical experience based on your program plan.
Entrance Exam Requirements
Show state issued photo identification
Show copy of your state approved high school diploma or GED certificate
Pay Entrance exam fee:  $25.00 (only credit card or money order accepted)
Arrive early – Test starts promptly
Take a tour
Come and visit us. Contact Admissions to schedule a private tour at your convenience or take the Virtual Tour.
Related Pages
Entrance Exam
Admission requirements for the Nursing Program
Legal Requirements for Licensure